TEDxBarcelonaWomen
About this event :
TEDxBarcelonaWomen   –   IT'S ABOUT TIME!
Next October 28th, 2016 we celebrate our TEDxBarcelonaWomen event. A little great ode to women, these wonderful beings full of talent, ideas and passion. A celebration of the X chromosome that makes them different and able to achieve anything. In community, from Barcelona to the world.
Because… It's about time!
Time for what?  Well, to listen to that half of the planet claiming its power, which rises, creates, initiates and challenges the status quo from the shadows. It's time to unleash this incredible light and admire it together.
As Marianne Williamson said:  "Our deepest fear is not that we are inadequate. Our deepest fear is that we are powerful beyond measure. It is our light, not our darkness that most frightens us. We ask ourselves, Who am I to be brilliant, gorgeous, talented, and fabulous? Actually, who are you not to be?".
Don´t miss an event full of women who have discovered that power, that light … who believed and who are already making a difference, empowering others, redefining what it means to be a woman. Join us and enjoy -from Barcelona- part of the conference TEDWomen 2016 San Francisco (ticket worth $ 3,500), plus inspiring live speakers and art exhibitions that will test your senses.
_____________________________________________________________________________
TEDxBarcelonaWomen program:
17:30
Door opening
18:00
Presentation of the event – Clara Montes
18:15
Three TED talks: videos from the TEDWomen 2016 event (in English without subtitles and to be revealed)
19:00
TEDxBarcelona talk by Belén Gaudes: Let's be happy without the "happily ever after"
19:30
Inspiring pitches of social initiatives about gender
Patricia Horrillo, organizer of Wikimujeres
Emma Pueyo, co-founder of More Creative Women ("Más Mujeres Creativas")
Noelia Morales, founder of AnnaBonny – The mastectomy patch
20:00
Artistic performance – Ahyvin Bruno & Òscar Garrobé
20:15
Acknowledgement to the team, speakers, sponsors and to our community
20:20
Networking with catering, a crazy photocall and a ground-breaking artistic exhibition about women
21:30
End of the event
_____________________________________________________________________________
About the participants:
Belén Gaudes (Talk)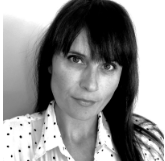 Advertiser from Madrid who left the big advertising agencies and the international brands world to co-found with her husband her own design and editorial studio, Cuatrotuercas. In this ideas factory they work for clients but also over projects that feed their soul, like Prepapà, a brand for the future fathers that aims to improve the co-responsibility from the very beginning; or Érase dos veces, a second chance for the traditional fairy tales, but with sexism, inequality and violence removed.
Patricia Horrillo (Pitch)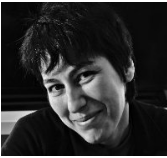 Graduated in Journalism and English Philology, she worked in different media and founded a design studio in Barcelona. From 2011 she has been recording manifestations, assemblies and evictions, that she live streams. A declared feminist, she organizes Wikimujeres in Madrid to reduce the gender gap on Wikipedia and to make the historical contributions of so many women visible. Co-founder of 15M.cc, an initiative that explains the 15M throughout collective narrative. Nowadays she coordinates Wikisfera in Medialab-Prado, a project of collaborative documentation that aims to eliminate the fear of the wiki environment by empowering citizens.
Emma Pueyo (Pitch)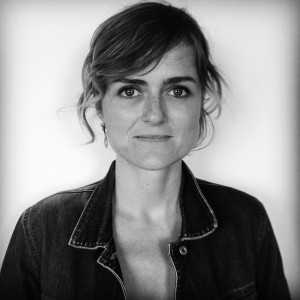 Emma Pueyo is a renowned Spanish creative director, who has been awarded nationally and internationally by the The One Show, Webby Awards, El Sol and El Ojo de Iberoamérica, to name a few. She has been creative director at agencies like Poke or DoubleYou, and worked for iconic brands like Nike, IKEA, Orange, Airbnb and Reebok. Having taught and spoken at a variety of schools and events (like IED, IDEP, Club de Creativos), she believes in the power of creativity to change the world. She co-founded Más Mujeres Creativas to make that happen, altogether.
Noelia Morales (Pitch)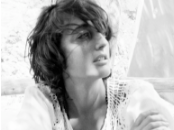 Lawyer, founder of Annabonny.com and pirate. Noelia has worked in marketing and product development for big international brands like Chupa Chups in Spain, UK, Brasil and Japan. From 2014, she founded Nouvel, an innovation and consumer trends consultancy that she combined with her teaching role at IESE, IES and UAB. In 2015, breast cancer took one of her breasts, but it also revealed her a new way of "being a woman" and never giving up.
Ahyvin Bruno (Singer)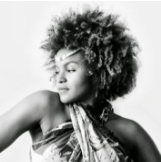 Ahyvin Bruno is a young talent from an Italian mother and African father. Singer, graphic designer, photographer, and 2D and 3D animator. As a music lover, she has been touching people with her beautiful voice since she was 5. In 2014, the complex situation of Venezuela forced her to leave her country and start a new life in Barcelona, where she worked hard to bring her family towards a better life. Behind this story of female empowerment, we find a strong and charismatic girl whose optimism never let her forgot her passion: music.
In other words, learning with great food, fun and friends guaranteed:  Sign up now!
IT'S ABOUT TIME… to get your ticket!

Pictures of the event:
Photography: Sonia Pavón