Clara Montes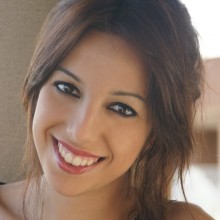 Website:
About me:
Biographical Info:
Advertising and PR student at Autonomous University of Barcelona. TEDxBarcelona co-organizer. Columnist at www.piensaesgratis.com/author/clara-montes
I'm passionate about:
Words and ideas, because they can change the world.
An idea worth spreading:
The cure for boredom is curiosity.There is no cure for curiosity. - Dorothy Parker.
People don't know that I'm good at:
Writing & drawing.
Contact me if:
you would like to share any idea or project with me.
Other profiles:
Attended Events:
Contact:
You can contact this user using this form: