TEDxBarcelonaSalon
About this event :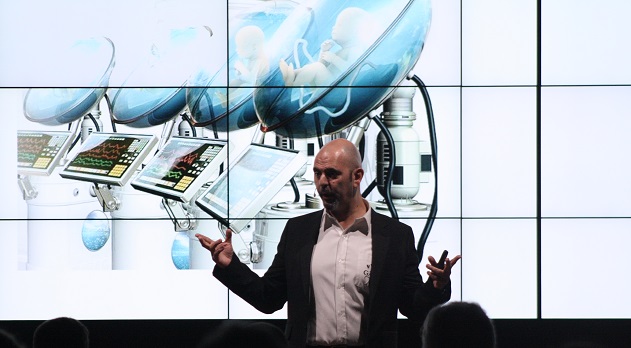 Daniel Estulin: Post Darwinian Man: The Road of TransEvolution
Tecnology is getting more and more present in our lives. We are so accustomed of it that we can't live without technology. According to Daniel Estulin, there will be a moment at which tecnology not only will be essential but it will also be part of our body. This will be the moment when people without having tecnology in their bodies will have a disadvantage finding a job, mate with others and live in our society.
Daniel Estulin, author of various books about secret meetings of Club Bilderberg and nominated for the Pulitzer prize surprises us again with his vision of the future.
Do we agree? At this event we could listen to his reasoning and afterwards we discussed with him. We started the event with his talk. Afterwards we asked him questions and also expressed our opinions and discussed among each other. We finished the event with a networking session offering free drinks and some tapas for all.
We give a big thank you to our sponsors who supported us to make this event happen.

About TEDxBarcelonaSalon:
At our TEDxBarcelonaSalon events we foster networking, dialog and the discussion among all members of TEDxBarcelona. In order to achieve this we meet once a month and listen to an interesting talk. After watching the talk we discuss about the presented subject. Here the list of past Salon events.