Nadine Meisel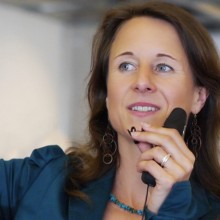 Sitio Web:
Sobre mi:
Información biografica:
Made in Brussels by German parents, living in Barcelona, feeling European. Dancing through life, flying around with my feet on the ground, balancing freedom & safety.
Me apasiona:
Innovation, inspiring conversations, dancing, outdoor adventures, tackling difficult challenges
Gente no sabe que soy bueno en:
creating Lateral Shortcuts® –  transform challenges into opportunities Beyond the Box
Ponte en contacto conmigo:
Are you facing new challenges in your company, market or society? … open to rethinking your strategy or reinventing yourself? … struggling to resolve difficult issues? … ready to travel beyond the obvious?
Otros perfiles:
Eventos Pasados:
Contacto:
Puedes contactar a este usuario mediante el siguiente formulario: