Nadine Meisel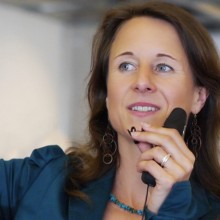 Website:
About me:
Biographical Info:
Made in Brussels by German parents, living in Barcelona, feeling European. Dancing through life, flying around with my feet on the ground, balancing freedom & safety.
I'm passionate about:
Innovation, inspiring conversations, dancing, outdoor adventures, tackling difficult challenges
People don't know that I'm good at:
creating Lateral Shortcuts® –  transform challenges into opportunities Beyond the Box
Contact me if:
Are you facing new challenges in your company, market or society? … open to rethinking your strategy or reinventing yourself? … struggling to resolve difficult issues? … ready to travel beyond the obvious?
Other profiles:
Attended Events:
Contact:
You can contact this user using this form: