Evento Anual TEDxBarcelona - Limitless - 07 Octubre 2016
About this event :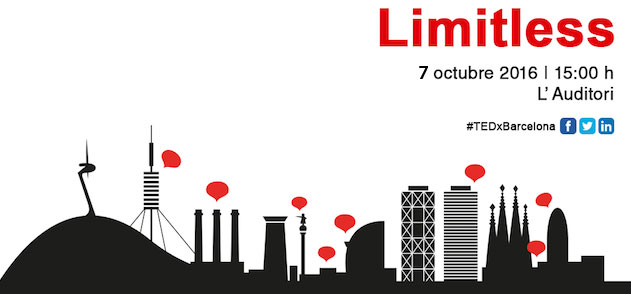 Limitless: rompiendo barreras, mirando hacia el futuro.
¿Do you want to…
… experience a live TEDx-event?
… discover how to transform Barcelona into a green city?
… admire the impact of a personalized education?
… understand the impacts of quantum computing?
… convert yourself into a biohacker?
Come, connect and inspire yourself and much more at our annual event TEDxBarcelona 2016.
A unique and unforgettable experience which will take place the following 7th of October at the Auditori de Barcelona from 15:00h – 19:30h.
Following the theme limitless, our speakers will share onstage innovative ideas which are revolutionizing the world today. Additionally we will announce the results of our TEDxBarcelona Awards: a competition of innovative ideas and projects at which more than 200 TEDx-ers have participated! Don't miss the presentation of three finalists of the TEDxBarcelona Awards and decide – together with the other attendees – who will be the final winner.
SCHEDULE
15:30 – 17:15
José Cruset
Chris Anderson
Ignacio Solano
Miquel Ramis
Nuria Conde
Tim Urban
Jelena Obradov
Bienvenida

(span)


Introduction to TEDx

(eng, video)


Ciudades con el corazón verde

(span)


Las ventajas de una construcción low tech

(span)


Como convertirse en un biohacker

(span)


Inside the mind of the master procrastinator

(eng, video)


Presentation TEDxAwards

(span)
| | | |
| --- | --- | --- |
| 17:15 – 18:00 | Break & expo | |
18:00 – 19:45
Josep Marlés
Ivan Ostrowicz
Blaise Agüera
Antonio Acín
José Adserías
José Adserías
El poder de los hábitos

(span)


Individualicemos el aprendizaje para aprender mejor

(span)


How computers are learning to be creative

(eng, video)


La segunda revolución cuántica

(span)


La importancia de la improvisación

(span)


Improshow

(span)
Furthermore, during the break you will be able to connect to other curious minds – also known as TEDx-ers – and our speakers, as well as enjoy various experiences like…
Drawing in three dimensions using Google Tilt Brush and VR glasses: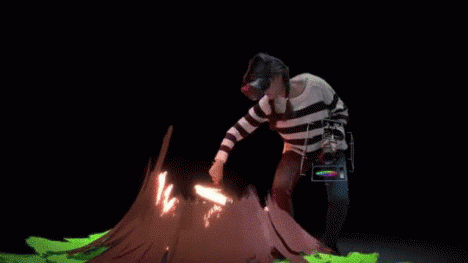 Let fly a bionic bird and controlling it with your smartphone: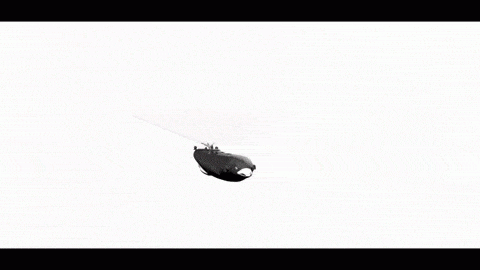 Play with our robots – or let them play among themselves: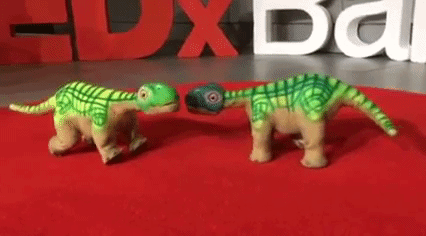 Buying books – without money: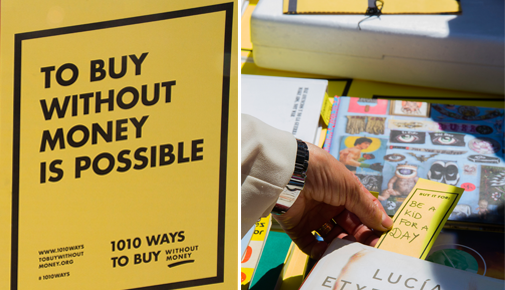 Get a 3D scan of yourself: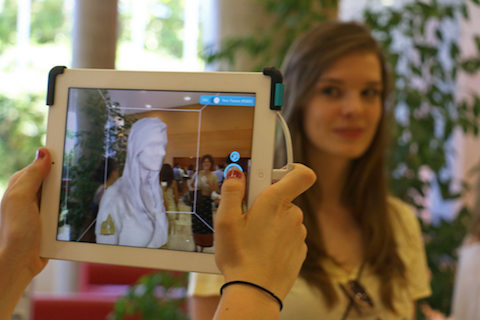 Take funny pictures to take home a nice memory of that day: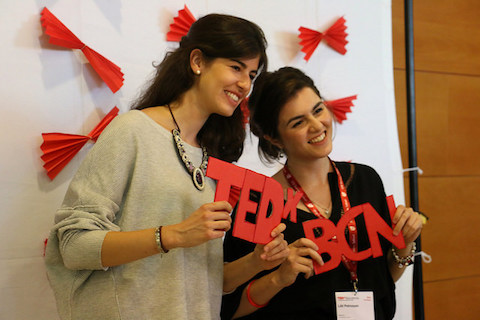 At TEDxBarcelona we believe in the power of ideas and how they can help us to improve our societies in the future.
If you are also a curious mind you must not miss this event!
All talks will be in Spanish. We will open doors at 15:00, the talks will start at 15:30. If you cannot come at that time we recommend you to come during the break (17:00 – 17:45).

Photos of the event: