Christina Arntz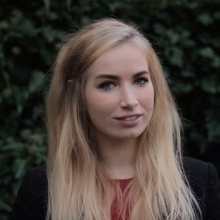 About me:
Biographical Info:
I'm Christina, a Multimedia-Student from Cologne, Germany. I was fortunate enough (maybe I tried very hard, too ;) to earn a scholarship to study in Barcelona for one semester. I like all kinds of art, animals and innovation. Besides the traditional dream of having a family, a house (in the wilderness - kinda) and a dog, I hope to be able to build a school one day that supports my beliefs of an advanced educational system and helps to coin a generation of confident, empathic, creative children. I would also like to open my own restaurant, become a personal trainer, travel the world and make short films about people and things the world needs to know.
I'm passionate about:
Videography, Education and the environment.
An idea worth spreading:
I strongly believe that education and empathy build the key to personal and occupational success.
People don't know that I'm good at:
in-shower performances.
Contact me if:
you want to. I can create cool stuff for and with you.
Other profiles:
Attended Events:
Contact:
You can contact this user using this form: