TEDxBarcelonaSalon - big data and tourism
About this event :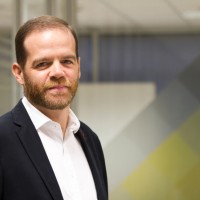 Saudi tourists visiting Barcelona prefer to stay in Ciutat Vella while Japanese prefer to stay in l'Eixample; average spending by Chinese visitors is 429 € / day while a Swedish tourist just spends 94 € / day; many tourists arriving by cruise ship to the Catalan capital do not visit the city. We know these facts thanks to a big data study which analyzes the mobile phone data of tourists and matches it with the data of credit-card payments made by foreigners.
Local authorities, year after year, are publishing statistics of tourists, and their data may change with big data. If we consider the latest reports published by the National Statistics Institute (INE), Spain received in 2015 just over 68 million international tourists. During the same period, a total of 8.3 million tourists stayed in Barcelona. Both are record figures but are they real or are these statistics a rough estimate?
For the next TEDxBarcelona Salon invited as a speaker Marc Cortes, CEO of RocaSalvatella and digital marketing expert, who explained how big data will revolutionize the tourism sector. Are tourist destinations like Barcelona taking advantage of big data to manage better the flow of visitors they receive? What possibilities do we face now with the use of this data?
TEDxBarcelonaSalon: Talk – discussion – networking
The talk (19:00-19:30)
We began with the presentation (in spanish) of Marc Cortés, talk that provided the basis for further reflection and debate on the subject.
The discussion (19:30-20:30)
After watching the talk we will discussed about the subject. The discussion was moderated by our host. Xavier Font, chief of tourism department in Diputació de Barcelona, joined the debate.
Networking (20:30-21:30)
As always finished the event with a networking session while we are invited to some drinks and some delicious tapas (included in the ticket price).
You can check here the storify of the event.
Photos of the event:

About TEDxBarcelonaSalon
At our TEDxBarcelonaSalon events we foster networking, dialog and the discussion among all members of TEDxBarcelona. In order to achieve this we meet once a month and listen to an interesting talk. After watching the talk we discuss about the presented subject. Here the list of past Salon events.