Pollyanna Nethersole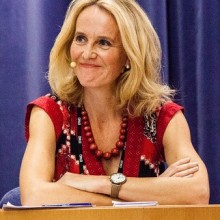 About me:
Biographical Info:
I'm from Somerset in the UK and have been living in Barcelona for the last 15 years. I have two lovely children, both now bigger and far better than me! Work-wise, I'm passionate about communication in all its forms - there's a lot to be said about it!
I'm passionate about:
The concept of vocation and how we may practically apply that in today's world.
An idea worth spreading:
Motivation is now, I think, the big divide ... I'm curious about how we get ourselves into gear and maintain focus?
People don't know that I'm good at:
I make a killer cup of tea !!!
Contact me if:
You need inspiration on speech writing, communication skills or a decent cup of tea!
Other profiles:
Attended Events:
Contact:
You can contact this user using this form: