Daniela Mazzotta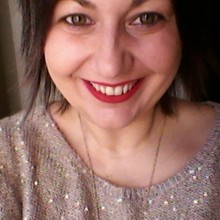 Website:
About me:
Biographical Info:
Cosmopolitan. creative thinker . visual artist . foodie. pottery maker. business consultant up to now. Curious being.
I'm passionate about:
life lover, japan, asian philosophies, contemporary arts, new ways of doing and enjoying experiences.
An idea worth spreading:
The art of imperfection
People don't know that I'm good at:
...
Contact me if:
fancy a collaboration
Other profiles:
Attended Events:
Contact:
You can contact this user using this form: