TEDxBarcelonaLive
About this event :
Watch TED 2018 in Barcelona! On the 14th of April we enjoyed three sessions (streaming of 23 talks – deferred because of the timezone difference) of the TED event in Vancouver without the need to move there and without having to pay the 10.000 USD ticket, all together with our community in IED university in Gracia of Barcelona.
Furthermore, we offered a fair of experiences where all were able to experience various innovative products from different fields. It was possible to test the glasses Microsoft HoloLens, travel virtually through the world (using Oculus Rift and Google Earth VR), paint a virtual painting in three dimensions (using HTC-Vive and Tiltbrush) and take funny pictures in our photo booth from Smybox.
As always and for a small fee of 18 EUR we were also offering drinks and tapas during the breaks while all could do networking with other curious minds of the city.
We kindly thank our sponsors which are helping and supporting us in organising our events.
The program:
10:00
Opening doors
10:15 – 12:00
After the end of history

| | |
| --- | --- |
| Max Tegmark | Scientist |
| Kate Raworth | Renewgade economist |
| César Hidalgo | Physicist |
| S. Suwakanakorn | Computer scientist |
| N.K. Jemisin | Writer |
| Rebeca Hwang | Founder, funder |
| Zachary R. Wood | Crusader for dialogue |

12:00 – 12:15
Coffee break
12:15 – 14:00
Nerdish delight

| | |
| --- | --- |
| Kevin Frans | AI researcher |
| Dina Katabi | Technologist |
| Rajiv Laroia | Curious engineer |
| Gary Liu | Media executive |
| Rodin Lyasoff | Flight junkie |
| Giada Gerboni | Biomedical engineer |
| Pierre Barreau | AI and music entrepreneur |
| David Cage | Game maker |

14:00 – 15:00
Lunch break
15:00 – 16:45
Wow, just wow

| | |
| --- | --- |
| Renzo Piano | Architect |
| Luhan Yang | CRISPR/Cas9 pioneer |
| Jinha Lee | Interaction designer |
| A. Agarawala | Technologist |
| Vern Brownell | Technology executive |
| Simone Giertz | Queen of shitty robots |
| Luke Sital-Singh | Singer-songwriter |
| Alex Honnold | Rock climber |

16:45 – 17:00
Networking
17:00
End
Toda la información sobre el evento TED2018 (con detalles sobre todos los ponentes) la podéis encontrar en la página de TED.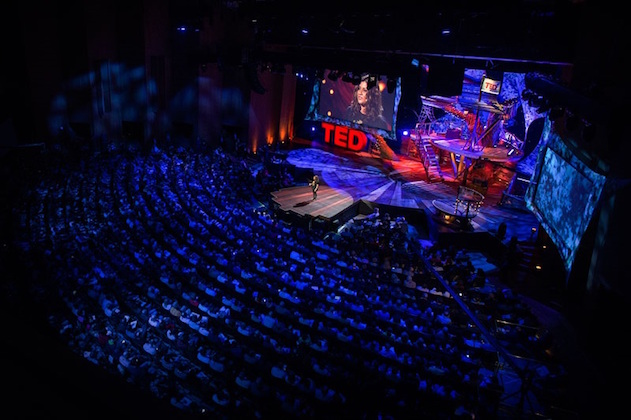 Fotos del evento

Sobre TEDxBarcelonaLive:
En los eventos TEDxBarcelonaLive os ofrecemos visionar la conferencia TED anual en directo (mediante streaming) desde Barcelona. Sin que tener que viajar ni pagar la entrada a la conferencia (de un coste de 10.000 USD) podéis inspiraros con TED en comunidad. Además, en los eventos Live siempre preparamos una pequeña feria de innovaciones que buscamos para vosotros. Todo esto por un módico precio de 9 euros que incluye bebidas y tapas mientras hacéis networking con otras mentes inquietas de la ciudad. El evento es abierto, es decir, se puede entrar y salir de éste en cualquier momento.
You can find the complete TED conference program including info on all speakers on the TED website.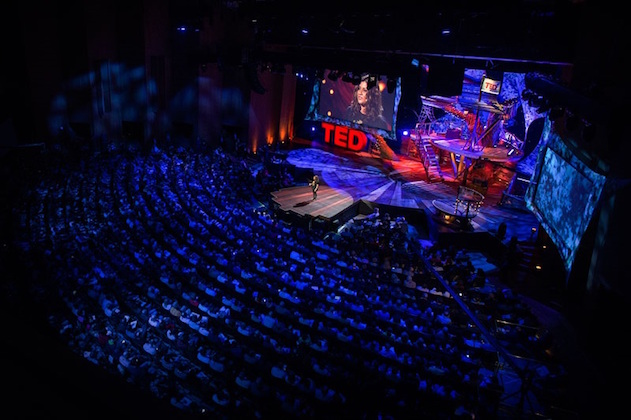 Photos of the event

About TEDxBarcelonaLive
At our events TEDxBarcelonaLive we offer you to follow a TED event live (via streaming) in Barcelona. Without the need to travel or to pay the high conference cost (a ticket is 10.000 USD) you can watch the talks presented at the TED conference here in Barcelona. In paralel we show you the newest inventions and gadgets we found for you in a small expo. And for a small price, we additionally offer you drinks and tapas. The event is open, i.e. you can enter and exit at any time and also do networking with other curious minds.