TEDxBarcelonaSalon - Our DNA: is it really ours?
About this event :
Science advanced a lot the last years in research and usage of the human genes.. However, a lot of questions still remain: the information stored in our genome: is it ours or does it belong to world heritage? Which would be the advances in fields like medicine if it would be possible to have access to all genomes of all people?
What was recently science fiction is already reality. For example, companies are already using genetic information in order to detect if an unborn child has genetic deseases. There are also other projects like the idea to reconstruct the genome from geniuses like Leonardo Da Vinci or to create a genome database to fight against terrorism.
On our #TEDxBarcelonaSalon from June 7th had as subject the privacy of our genes and the resulting possibilities. You can watch his talk below:
TEDxBarcelonaSalon: Talk – discussion – networking
The talk (19:00-19:30)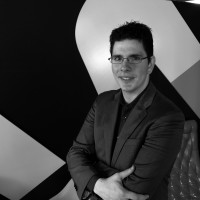 We started with a TED Talk from Oscar Flores about the selected subject (in spanish). It gave us a base for the following discussion.
The discussion (19:30-20:30)
After listening to Oscar Flores we discussed about the subject.
Networking (20:30-21:30)
As always we finished the event with a networking session while were invited to some drinks and some delicious tapas (included in the ticket price).
Photos of the event:

About TEDxBarcelonaSalon
At our TEDxBarcelonaSalon events we foster networking, dialog and the discussion among all members of TEDxBarcelona. In order to achieve this we meet once a month and listen to an interesting talk. After watching the talk we discuss about the presented subject. Here the list of past Salon events.