TEDxBarcelonaSalon - using robots in children hospitals
About this event :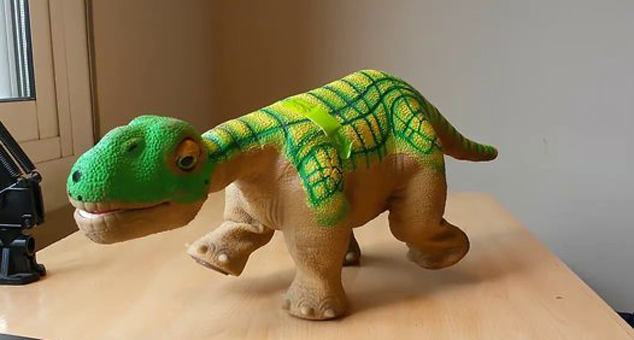 More and more hospitals around the world are using robots not only to entertain children but also to palliate their feelings of sadness and to gather information about their frame of mind. In Barcelona, since the year 2010, there is a collaboration between the Hospital Sant Joan de Déu, Universitat Politècnica de Catalunya (UPC), and the university La Salle Campus Barcelona (URL) where different types of robots are used and where their impact on patients is measured and studied
¿Are robots able to to satisfy certain needs of patients better than pets or gadgets? Can these robots help to gather more information from patients and also to save costs in health care?
TEDxBarcelonaSalon: Talk – discussion – networking
The talk (19:00-19:30)
We will start listening to Jordi Albó, lecture of engineering and coordinator of the group of investigation in robots at La Salle Campus Barcelona y and director of robotics of La Salle Campus Almere (Holland). Albó is one of the leaders of the project to use robots in order to improve health of children in hospitals. He received 2013 the Alan Turin prize for social committment. He is furthermore lecturer in this university, leads the program Master of Robotics, gives classes of robotics for engineers and coordinates technical and educational aspects of the First Lego League of Spain.
The discussion (19:30-20:30)
After listening to the talk we will discuss about the subject. The discussion will be moderated by our guest Jordi Albó and we also invited Miquel Domènech, social psychologist of the Universitat Autónoma de Barcelona (UAB) and also working on this project. They will help us shine some light into the presented subject.
Networking (20:30-21:30)
As always we will finish the event with a networking session while we are invited to some drinks and some delicious tapas (included in the ticket price).
You can read here the storify of the event.
Photos of the event:

About TEDxBarcelonaSalon
At our TEDxBarcelonaSalon events we foster networking, dialog and the discussion among all members of TEDxBarcelona. In order to achieve this we meet once a month and listen to an interesting talk. After watching the talk we discuss about the presented subject. Here the list of past Salon events.