TEDxBarcelonaLive - Fábrica Estrella Damm
About this event :
Watch TED 2016 live in Barcelona! On the 16th of February we could enjoy two sessions (streaming of 13 talks, in English, without subtitles) of the TED event in Vancouver without the need to move there and without having to pay the 8.500 USD ticket.
The tickets were sold out shortly after publishing the event. Since we received a lot of petitions for tickets from many members of our community, we searched for a possibility to offer more tickets. So, we found a second venue where stream the same content at the same time, thus offering this event to an additional 200 people.
The second venue was Antiga Fábrica Estrella Damm, where the attendees enjoyed two sessions (13 TED Talks in English without subtitles) of the TED event in Vancouver and drank Estrella Damm beer during the networking break.
The program
17:30 – 19:15
Radical repatterning
20:00 – 21:45
Imagination.
Invention.
Ingenuity.
You can find the complete TED program on the TED website and check the Storify of the event.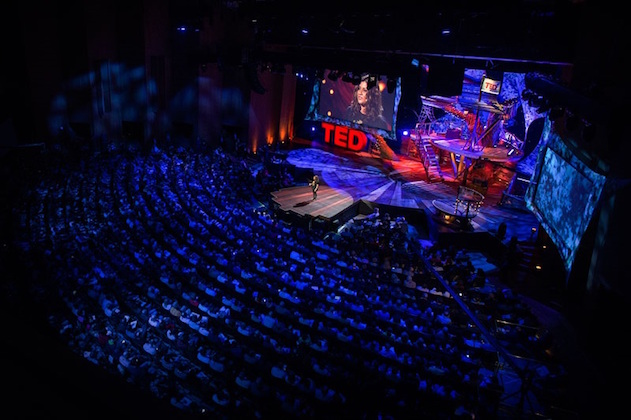 Fotos