TEDxBarcelonaLive
About this event :
At TEDxBarcelonaLive we are offering you the original TED events live in Barcelona (via live-streaming). During one day we are presenting all the talks of that day at TED2013 in Long Beach in California.
The conference TED2013 took place from February 25th until March 1st. Our event took place on the 27th of February starting at 5:30 pm and lasted until 1:00 in the morning at the Moritz Factory Barcelona (Ronda Sant Antoni 41, Barcelona). We streamed live the talks during that day. The language was english without subtitles. During the breaks we offered drinks. The attendance was free, Moritz invited us to one drink per person. Below is the schedule and the list of all speakers presented during that day.
TEDxBarcelonaLive 27/02/13
17:30 – 19:15

Session 4: Disrupt!

Designer
Computer theorist
Yo-yo champion
Public art instigator
Artist
Musician, blogger
Legal activist

20:00 – 21:45

Session 5: Dream!

Creative directors, choreographers
Serial entrepreneur
Screen engineer
Nuclear scientist
Violinist
Environmentalist, futurist

22:15 – 01:00

Session 6: Create!

Graphic artist, director
Management theorist
Bow designer
Multi-sense designer
Food creator
Multifaceted designer
Designer
Shepherd of electrons
Cancer detector inventor
More information regarding the conference TED2013 can be found on TED's website.
Sponsors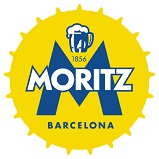 Fábrica Moritz Barcelona