Susan Dreger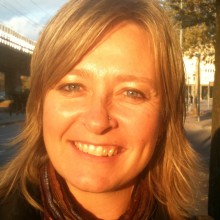 Website:
About me:
Biographical Info:
Teacher, teacher-trainer, speaker, web content editor, web 2.0 fan, material creator, mother, cyclist, traveler, Canadian in Barcelona (no particular order!)
I'm passionate about:
Technology for language learning
An idea worth spreading:
Learning never ends...
People don't know that I'm good at:
cooking
Contact me if:
You would like me to speak at a TEFL/TESOL or Educational Technology event. Topic: Techy Tools for Teachers, Techy Tools for Schools, Communicative Approach and Web Tools in VET, VLEs and Assessment with rubrics...
Other profiles:
Attended Events:
Contact:
You can contact this user using this form: