smeralda uguccioni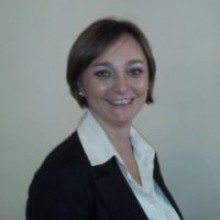 About me:
Biographical Info:
Executive, Career and Personal Development: Customised Tailored Processes Services Corporate Leadership, Executive Coaching, Talent, Team and Career Development & Consulting Barcelona and International Level European and Worldwide: Serviced Clients from over 80 nationalities in 5 continents in person and via skype: smeralda.uguccioni In agreement and transparency with you, we'll scope together your process or intervention to be as short as possible (prioritising effectiveness) and to give you concrete tools and empowerment to move independently at your pace, rhythm and needs.
I'm passionate about:
el desarrollo de las personas y cocinar!
An idea worth spreading:
Persigo la serenidad de aceptar las cosas que no puedo cambiar; Valor para cambiar las cosas que puedo; y sabiduría para conocer la diferencia.
People don't know that I'm good at:
cocinar pasta con tomate e limón!
Contact me if:
Deseas un proceso de desarrollo a medida
Other profiles:
Attended Events:
Contact:
You can contact this user using this form: