Nevena Novakovic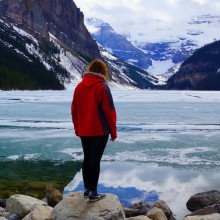 About me:
Biographical Info:
Born in Bosnia, raised in Spain and living as a citizen of the world. There's still so much to learn.
I'm passionate about:
Enriching my life through experiences, thoughts and conversations.
An idea worth spreading:
Young people should be encouraged to travel and gain worldwide experiences in order to make them better leaders in the future.
People don't know that I'm good at:
Landscape photography.
Contact me if:
My profile caught your eye for some reason. Any reason, really.
Other profiles:
Attended Events:
Contact:
You can contact this user using this form: