meritxell herrandiz rais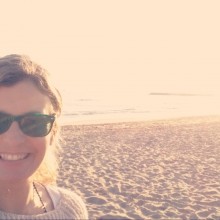 About me:
Biographical Info:
Licenciada en Psicología y en Publicidad y Relaciones Públicas y estudiando un máster the Life Coaching en The Coaching Academy, UK. Deportista desde siempre y con ganas de vivir siempre cosas diferentes y de aprender.
I'm passionate about:
El deporte, la psicología, la vida... vivir cosas nuevas y ver qué me aportan, disfrutar etc
An idea worth spreading:
No podemos escoger lo larga que es la vida para cada uno, pero sí la anchura.
People don't know that I'm good at:
super entregada a poder ayudar a encontrar soluciones a cualquier tipo de problema personal y profesional
Contact me if:
Necesitas salgo ; )
Other profiles:
Attended Events:
Contact:
You can contact this user using this form: