Juan Pablo Diaz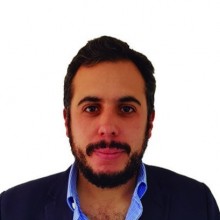 About me:
Biographical Info:
Passionate for mobility, e-mobility, MaaS and all ITS that we can use for this. Master student in UPC Barcelona for Smart Mobility.
I'm passionate about:
Mobility, e-vehicles, MaaS
An idea worth spreading:
Mobility its going to be one of the most important thing to be focus, cities are changing to be more sustainable, and citizens are changing their mind to be more responsables for the future.
People don't know that I'm good at:
Mobility as a Service, creating new ideas for mobility, and designing the future
Contact me if:
You want to talk about mobility, or need some advice or consulting about it.
Other profiles:
LinkedIn:
linkedin.com/in/juan-pablo-díaz-gutiérrez-5aa44534
Attended Events:
Contact:
You can contact this user using this form: