Caroline Harvey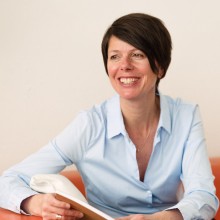 Website:
About me:
Biographical Info:
Originally from the UK, I lived in Germany, Japan and France before settling in Barcelona in 2005. Today I help executives transform the way they make presentations, combining my experience in international corporate communications with skills learned from performing arts. I advocate moving from conventional corporate-speak, to messages that truly stand out.
I'm passionate about:
Vistas espectaculares, asistir en "lightbulb moments", conectar
An idea worth spreading:
Ahora es el momento de "salir de la plantilla" en nuesta manera de comunicar. De conectar con nuestra creatividad interior y proyectar nuestra personalidad.
People don't know that I'm good at:
Clowning
Contact me if:
...si te gusta también conectar y intercambiar ideas.
Other profiles:
Attended Events:
Contact:
You can contact this user using this form: