André Matos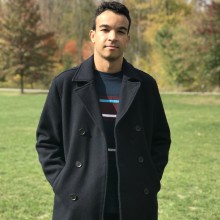 About me:
Biographical Info:
I am a student of business management who is engaged in areas, such as, economics, operations, marketing and technology. By understanding major aspects inside and outside of a business we can better manage it and reach our goals. I am from Brazil and I am currently studying in Barcelona, Spain. I am passionate about technology development and how new ideas and innovations help us to improve processes and create smart solutions.
I'm passionate about:
learning about different topics, chess and minimalism.
An idea worth spreading:
Don't leave for tomorrow what you can do today
Other profiles:
Attended Events:
Contact:
You can contact this user using this form: